Saturday, November 26, 2011


Richard A. Oppel, Jr: Perry's Latest Attacks Distort Obama's Words and Past

Paul Krugman: We Are the 99.9%

Extreme Liberal: Political Mythbusters: There Never Was A White House Deal To Kill The Public Option, Stop Lying!

Karoli: How Bullshit Magically Turns Into Fact

Milt Shook: Cutting the Crap: Michael Moore on DHS Conspiracy

Robert Scheer: Thanks for What?

David Frum: When Did The GOP Lose Touch With Reality?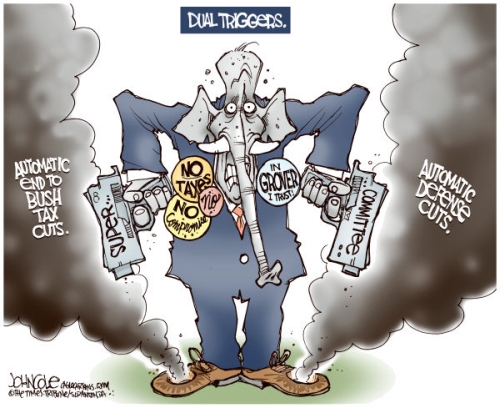 Posted by Broadway Carl at 2:20 PM


Labels: David Frum, Extreme Liberal, John Cole, Karoli, Milt Shook, Paul Krugman, Robert Scheer, Steve Sack